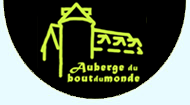 It's Summer Time!
Flowers are blooming and a warm wind blows on the hostel! It is a good time to visit us and participate in one of the numerous outdoor activities that you can do in the area. Plan your visit in L'Anse-Saint-Jean by having a look at our
package deals
.
Welcome to the Edge of the World !
Located in an amazing spot, the Auberge du boutdumonde youth hostel offers cheap accommodation to travelers who wish to visit L'Anse-Saint-Jean (a member of the Association of the Most Beautiful Villages in Quebec), the Saguenay Park or to do winter sports at Mt. Edouard, the local ski resort. Our visitors will benefit from a wide range of year-round outdoor recreation nearby our hostel: kayaking, hiking, horseback riding, skiing, snowshoeing, winter fishing, etc. Moreover, L'Anse-Saint-Jean is well-known for its welcoming atmosphere, for its creative craftsmen and craftswomen, as well as for the beauty of its landscape. If you are looking for a quiet yet dynamic place that is off the beaten track, to relax or explore the hundred faces of the Saguenay Fjord, you will be delighted by our small hostel.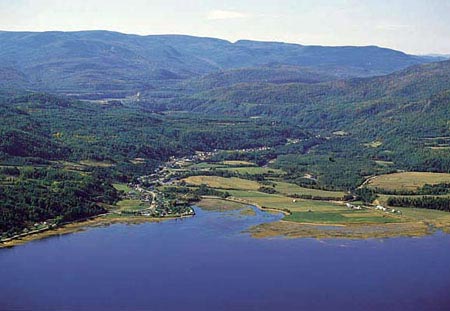 A Special History
Our youth hostel is a beautiful wooden house that was the first dwelling of the Plateaux Commun-ô-Terre, an ecovillage founded in the 1970s. For a few years, it housed up to fifteen people as well as stockers on the ground floor, which made for a natural heating system. Its distinctiveness comes from its peculiar architecture, a legacy from the times, and from the fact that it has remained a place of meeting and exchange throughout the years. The house was converted to a youth hostel during the nineties, but the experience didn't last. Today, it has been restored by children of the Plateaux who are preserving its collective vocation by opening its door to travelers from all around the world.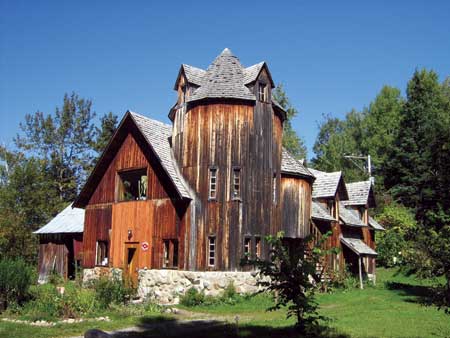 L'Auberge du boutdumonde
40, Chemin des Plateaux
L'Anse-Saint-Jean, (Qc)
Canada, G0V 1J0
(418) 272-9979
info@boutdumonde.ca


Fr
Hosted by: